The Startup: DES
A startup on a mission to help solve the growing global issue of aging infrastructure.
They're a pioneer in connecting AI with image analysis and mobile tools used in the ACE (Architecture Engineering Construction) Industry.
The company developed the world's first validated and ISO-certified mobile app for asset condition survey. Today, the app is a part of their patent-pending monitoring system that also takes advantage of digital twin technology.
By focusing on the use of smartphones, the system helps drive down the cost of infrastructure monitoring. In fact, it's the first of its kind scalable solution allowing everyday users to collect data used in infrastructure monitoring.
The Partner: Vetasi
Vetasi is an IT company specializing in work and enterprise asset management solutions. It's also a partner of IBM Maximo, a comprehensive asset management and monitoring tool. As of 2023, they operate in 9 countries: the UK, Spain, Australia, Indonesia, Ukraine, South Africa, and Botswana.
With a global reach, the company is able to offer its services "around the clock". Its key projects and clients all focus on infrastructure and engineering industries. They include areas such as mining, railways, roads, airports, and industrial installations. Their solutions also cover those for water supply and energy distribution networks.
Recently, the company was acquired by Bentley Systems, a global, NASDAQ-listed engineering firm with a market capitalization of $11 billion. Thanks to that, the company is now part of Bentley's service division, Cohesive. This makes it IBM's largest partner and gives it access to a vast pool of resources and expertise.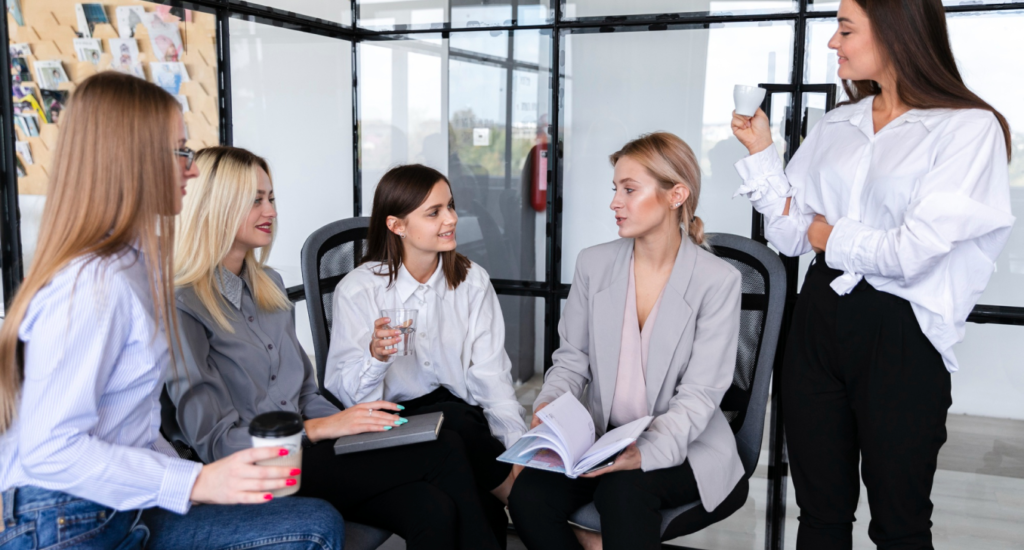 A $200 Billion Problem
Vetasi and DES are both aware of the challenge in finding practical and efficient ways to manage and monitor infrastructure assets across various industries. The annual expenses on maintenance and operations of infrastructure are estimated at $200 billion.
Yet, the majority of enterprise infrastructure is monitored way too infrequently (or not at all). What's worse, the process itself remains highly inefficient, and disasters still occur.
At the same time, for many businesses, those high-value assets are crucial to their overall value and operational success.
One of Vetasi's goals was to find a way to improve asset management across all the diverse industries they're working in. The problem with traditional drone monitoring is that it's resource-intensive, requiring investment in equipment, recording, and management of the process.
First, a company has to invest in drones, then, they need to teach someone to operate them and collect the footage of the infrastructure. But, that's where DES' solution comes in.
DES' Solution
One of the questions DES' founders asked themselves when they began working on their solution was:
"How could we activate people in an affordable way to collect data to increase safety of infrastructure and extend service life?"
The idea was to use smartphones as a data acquisition tool and combine it with their AI algorithms. After all, smartphones are easily accessible yet offer enough computing power to run the app.
This would make the process much easier for the end users, eliminating the need to invest in drones and training people to use them.
It would also allow any technical operator who spots structural issues to provide early warning signals to help prevent disasters. All they'd need to do is take out their smartphone and use it to collect the data.
And, thanks to the partnership with Vetasi, that data can then seamlessly get uploaded to IBM Maximo.
StartSmart CEE Accelerator
One of the main reasons why DES chose StartSmart CEE (formerly MIT Enterprise Forum CEE) accelerator to develop their solution was its impressive list of mentors and software experts who could guide them in developing their digital platform for infrastructure monitoring. 
Having heard about the acceleration program from advisors and recommendations of high-quality workshops from colleagues, DES also hoped to refine their business model, improve their storytelling and pitching skills, and gain access to clients and markets through the partnership.
They also planned to leverage Boston Expansion Week to get their feet into the US market – their #1 most important market globally.
Interestingly, they achieved all that – and more. But, to get to where they are now, they first had to get accepted.
What helped set DES apart from other candidates and get them into StartSmart CEE's Startup Acceleration Program was a combination of a clear and scalable business idea and unique focus on the architectural, construction, and engineering (ACE) market. The latter, together with the close alignment of their mutual goals was also why they were selected by Vetasi. 
For a company like Vetasi, creating innovative solutions can be challenging. The main reason is the structure and size – the two things that do not necessarily help foster a culture of innovation.
That's why they decided to look for innovation elsewhere. Encouraged by the affiliation with MIT, they chose StartSmart CEE. 
Once they became our partner and got introduced to DES's solution, it became obvious it would be an excellent addition to their offer and an amazing opportunity to simplify the infrastructure monitoring process.
Initially, the two companies decided to create a prototype focused on infrastructure asset management. The goal was to create a test integration and, once it's ready and tested – create a commercial solution that could be offered to Vetasi's clients.
The main goal of the pilot project was to align the two systems and ensure they can work together smoothly.
The developers worked on ensuring effective communication and data exchange between Maximo and DES's solution.
It's worth noting that, during the Pilot, the solution was tested by one of Vetasi's clients who found it extremely helpful and useful. On top of getting instant customer feedback, the whole experience proved the solution's viability in a practical setting.
Both Vetasi and DES faced their own set of challenges during their collaboration. One of the biggest problems for Vetasi was the need to divert someone from an existing commercial project to work on the joint venture.
This is a common problem for companies of their size, which are not as agile and not as flexible as startups.
To counter this, the two decided to focus on getting the core functionalities done, so that the product could be demonstrated to the final users.
At the same time, DES's biggest challenge – integrating their solution with IBM Maximo, the world's largest asset management platform – was also their biggest opportunity (and a top priority).
For DES, it's obvious that the whole integration wouldn't be possible without Vetasi's support. During the accelerator, their partner provided them with the infrastructure and specialists they needed to make things work.
The Result
Both companies turned out to be a perfect match. They were both operating within the same market – asset management. Vetasi's interest in expanding their services aligned well with DES's solutions, and allowed the company to position itself as more innovative.
At the same time, by participating in StartSmart CEE Startup Accelerator with Vetasi, DES got the opportunity to access IBM Maximo, the biggest platform in the industry. This alone took their solution to a whole new level. 
Their technology provided a unique and affordable solution for infrastructure monitoring. For their solution, the two companies received the IBM Maximo Award, which is one of the most important recognitions in the IBM world.
This led to instant global exposure which resulted in increased business and interest in their solution.
The cooperation also led Vetasi to recognize the importance of fostering a culture of innovation and embracing external collaboration to stay ahead in the competitive market.
The opportunity to engage with startups, discover new technologies, and network with tech founders all helped shape the new approach toward innovation.
All that helped position the company as an innovative player that's open to working with startups and bolstered its image as an innovative company.
And, what's most important, the partnership allowed Vetasi to offer their clients more advanced and efficient infrastructure asset management solutions.
For DES, the partnership resulted in 10 new clients in the UK, Denmark, Belgium and Poland. Their product and offer got recognized in Germany, Switzerland, and, of course, in the US.
They're also closing their first partnership with a reseller and signed a strategic partnership with one of the world's most respected and leading engineering consultancies, SNC-Lavalin's Atkins, who were also early adopters of their technology.
Key Takeaways from Working with a Startup
Working with DES, a small and innovative startup, really opened Vetasi to new ways of expanding their offer.
The unique, niche solution that DES brought to the table made Vetasi's product lineup more competitive and better suited to address specific needs of their audience.
The collaboration allowed Vetasi to target a particular customer segment further strengthening their position in the market.
The key to making such a cooperation easier and achieving great results?
Assign at least one person who could act as a coordinator with a main focus on the partnership. Allocating enough people, resources, and focus during acceleration on the cooperation and the needs of a startup greatly helps both parties involved and can speed up the development of the project.
Key Lessons from Working with a Corporate Partner
For startups, it's critical to pay more attention to commercialization and business aspects rather than just focusing on technical functionalities.
During acceleration programs, many startups focus on advanced technology, but it's essential to consider who will buy the product and why they should buy it. The key to looking attractive to your partner is to show that your technology is innovative (and why) and scalable.
Another key point is to have a clear business idea but remain open for feedback and be ready to adjust.
There are many things that may impact the progress (both internal and external), so it's critical to stay flexible and trust that your partner has your best interest in mind (they do!).
For Vetasi and DES, one such thing that significantly slowed them down was the Covid pandemic. Thankfully, it didn't stop the cooperation, and the recognition of their solution (IBM Maximo Award) that they got shortly after, gave their partnership a huge boost.