The Startup: CUX
CUX is among the first tools to automate Digital Experience Analytics, transforming emotions into data and numbers to help businesses understand and improve their customer interactions.
Its usage goes beyond traditional, sales-focused conversion optimization. Instead, it allows users to track key data for every customer touchpoint, from marketing communication to on-site interactions and product experiences.
The startup, founded by Paulina and Kamil Walkowiak, is a result of their professional experiences and skillset. Kamil, an experienced programmer, worked with similar business solutions in the past. Paulina, an experienced marketer and social researcher, spent her professional life working with data.
Their combined skills allowed them to translate complex behavioral patterns, emotions, and frustrations into code and then into data, providing insights into user interactions and experiences.
The Partner: PZU
PZU is the largest financial group in the CEE region with a primary focus on insurance. As of today, the company holds over 30% of the insurance market share and offers a comprehensive range of insurance products, including life, property, and casualty insurance.
PZU primarily operates in the Polish market, with a growing presence in the Baltic countries and Ukraine. As an all-encompassing insurance provider, it caters to all kinds of businesses and individual customers looking for insurance coverage.
PZU group's extensive portfolio also includes a medical company, two banks, and numerous other businesses, further strengthening its diverse presence in the financial industry.
PZU's Key Challenge
With over 300 products and thousands of pages on the PZU.pl website alone, tracking & optimizing their website posed a huge challenge. The vast array of product pages, contact forms, and support options can get overwhelming not just for the team responsible for tracking the data but – most importantly – for the users themselves.
PZU's goal was to determine which elements on their website were helpful, which contact forms were most frequently used, and which content was being overlooked by users (as well as which turned out to be helpful).
And while PZU had already been collecting some analytical data, it didn't really answer all of the questions they had. That's what they intended to do with the help of CUX's product.
CUX's Solution
CUX offers a groundbreaking approach to collecting data, understanding user behavior, and optimizing customer experiences.
Their innovation lies in the proprietary machine learning algorithms, capable of detecting behavioral patterns, identifying user frustrations, and finding pain points that hinder the completion of the user's journey.
Furthermore, the algorithms pre-select data based on specific business goals. This saves its users the need to waste time analyzing all available data.
By being able to understand the data required to meet the pre-set objectives, CUX's tool focuses only on the relevant data points. This helps businesses optimize their customer journeys around the most relevant insights.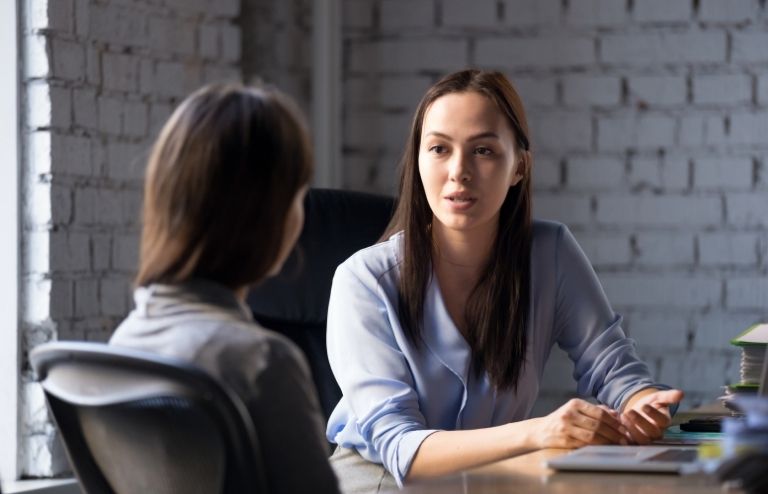 StartSmart CEE Accelerator
CUX founders were aware of StartSmart CEE (formerly MIT Enterprise Forum CEE) for some time before joining. They had the program on the radar but kept waiting for the right moment to get the most out of it. 
As it turned out, it was an excellent strategic decision.
One of the key factors that contributed to CUX's successful application to the StartSmart CEE acceleration program was timing. Because they focused on developing their solution first, they reached a relatively mature stage of development for a startup.
By the time they applied, the company had already reached a break-even point and was generating profit. They had found their product-market fit, which made them confident and proved to them that the tool has real value to their clients.
With positive feedback and validation from customers, the team knew they were headed in the right direction.
All they needed was the right enterprise partner who could help them validate their solution and get it ready for working with enterprise clients.
PZU is one of the most active enterprises in the Polish startup world. Their collaboration with StartSmart CEE allows them to participate in some of the most renowned startup accelerator events in the region. It also helps them build their own startup ecosystem within the "PZU Ready for Startups" program and scout for ideas and talents. 
Of course, as an established and active enterprise in the startup world, PZU has good knowledge and easy access to the Polish market.
The cooperation with StartSmart CEE allows PZU to network with select startups outside of Poland. This, in turn, gives the company access to the most innovative solutions in the market. 
As a company that understands the value of innovation, they know how important it is to work with startups to reach their goals and stay ahead of their competition. They're aware of their needs and are always on the lookout for startups that can help them meet those needs.
That's also why they chose CUX. As a mature business, PZU knows the importance of understanding customers, their behaviors, and their needs. And CUX could help them do that better.
Moreover, because CUX already had a working product, they were able to show PZU how their solution can address that challenge.
One of the primary goals for CUX was to get ready for work with enterprise clients. Up until that point, they were focused on small and medium businesses. But, they knew their tool could prove useful for enterprise clients – but to get them, they needed to create and test an enterprise workflow.
They also wanted to demonstrate the value of focusing on specific data, instead of trying to measure everything. Of course, working with a client of that size comes with specific challenges – especially when it comes to data.
One of the biggest challenges CUX had to face right at the beginning of the partnership was the sheer amount of data that PZU collected and processed. To help ensure a successful outcome, both parties carefully defined the scope of the project.
Another obstacle had to do with data privacy and security standards and requirements of the finance industry. To access customer data, the platform had to undergo PZU's security verification. To PZU's team's delight, CUX was much better prepared for all those requirements than most startups are. Why? First, they ensured GDPR compliance right from the start.
They also secured all their connections with SSL and offered code audits whenever necessary. During the accelerator, they even implemented several new features, which helped attract future enterprise customers.
The Result
For CUX, which already had a working product, the cooperation was a game-changer.
First, the accelerator gave them access to mentoring, which helped them create new sales and communication processes, especially when it comes to enterprise customers.
Then, the collaboration with PZU allowed CUX to validate their workflow with enterprise clients, providing them with valuable insights on addressing the specific needs of large corporate customers.
All that helped CUX successfully expand into new verticals – insurance and fintech. It also led to four new enterprise clients from those industries. The accelerator also helped validate additional services, such as monitoring, onboarding, and audits, all of which proved useful for enterprise customers.
Today, the company serves over 1200 clients, many of them of enterprise level.
For PZU, the collaboration ended with a much more comprehensive view of user behavior across their ecosystem compared to the one they had.
Of course, even before the partnership PZU had already been utilizing analytics and conducting both qualitative and quantitative research. However, their existing tools didn't give them the full picture. They required PZU to narrow their analysis to specific pages or sections and test on a selected group of respondents.
By collaborating with CUX, PZU was able to gain deeper insights into user preferences and better tailor their UX and CX to meet the changing needs and expectations of their clients.
Following the pilot project, PZU implemented changes to one of their help pages on PZU.pl. The redesign was based on insights and findings from the pilot, leading to a more efficient and user-friendly experience.
Users could find information more quickly and had to visit fewer pages per session to reach their goals. This showed PZU that users no longer struggled to navigate the site.
They've also seen an increase in traffic to sections that are important for driving new business, which means users can access relevant information more easily.
Lastly, the partnership with CUX has allowed PZU to monitor and react to user behavior in real-time, eliminating so-called "rage clicks" – moments of frustration experienced by customers.
All those changes ultimately led to an enhanced online presence and higher customer satisfaction.
Key Takeaways from Working with a Startup
Most challenges faced by startups who engage in pilot projects with enterprise customers relate to security, processes, and the lack of preparation of startups to tackle enterprise-specific problems. That really wasn't the case with CUX.
PZU's team was positively surprised by the startup's maturity and understanding of the corporate and insurance industry realities, which greatly improved the entire experience.
Of course, as a mature partner, it's important to help the startup understand the complicated enterprise world and help them overcome any hurdles.
Key Lessons from Working with a Corporate Partner
As a startup, it's critical to be prepared for all the non-business-related issues such as security requirements or data privacy in enterprise companies. This is especially critical in those operating in highly-regulated industries.
By approaching these issues with a willingness to find solutions and acknowledging the importance of addressing them, startups can greatly improve the chance of a successful outcome of the pilot, and entire cooperation.
Another critical thing is to have confidence in your product or service. The better you can prepare to address certain problems faced by potential clients, the more they can help you polish your solution.
But, avoid the mindset of having to constantly acquire new knowledge. Instead, position yourself as a partner with a ready-to-market product or service that offers innovative solutions to your client's challenges. Be confident in what you're offering – but also be prepared to defend your idea.
For CUX, having their core product ready was one of the key reasons they got accepted to the accelerator. Because they could show it addresses a specific need, they got noticed and invited to a partnership by one of the biggest corporate partners. This, in turn, helped them maximize the benefits and the return on the time and effort they invested into the accelerator.