MIT Enterprise Forum CEE is a global innovation platform, where the world's leading corporations meet up with innovative startups to develop new business models, drive breakthrough projects, and hack innovative ideas together with startups. This year was no different, as we accelerated 30 technology startups across 2 rounds of our flagship acceleration program.
However, we do not live off of just the MIT EF CEE Acceleration Program alone. 2021 marked a number of additional initiatives to better meet the needs of today's startups. This includes an intense development of our Alumni Club, enabling the possibility of peer-to-peer mentoring, all of which have proven particularly helpful in the post-pandemic reality.
Startup acceleration
The statistics strongly show that the demand for acceleration at the highest levels is not weakening in the CEE region. As testament to this, this year's editions of our flagship program received a combined total of over 500 applications! More than half were submitted by startups from outside Poland, including Estonia, Latvia, Ukraine, Romania, Hungary and more. We are proud to have repeated the success we achieved in Poland and continue developing our well-established position in the startup ecosystem of Central and Eastern Europe. Thanks to this, we have the opportunity to create various groups during our workshops, which further enable the exchange of knowledge and experience, alongside the opportunities for building international contacts.
In total, as part of the Spring and Autumn edition of the program, we accelerated 30 startups. They all took advantage of 110 hours of workshops and the practical support of 74 mentors from all over the world. This year, as many as 19 start-ups got the chance to undertake pilot implementation activities in a partner organization. This is an extremely valuable opportunity to verify ideas in practice, introduce possible improvements and thus shorten the path to market entry. 2021 also brought us 10 commercial implementations from startups accelerated in earlier editions of the program, in cooperation with corporate partners such as Coca-Cola HBC, TVN Discovery, Elzab, Klinika Ambroziak, Archicom and Allmedica.
Startups of 2021!
In 2021, we focused on searching for startups in areas such as health, renewable energy, industry 4.0, financial and insurance technologies, sustainable development, marketing technologies and smart cities. This selection of thematic areas was not accidental. It is in response to both global challenges and the individual needs of our corporate partners. This year, the latter included Adamed, Coca-Cola HBC, MCX, and PZU. Many companies also joined us for the first time in 2021, most notably Anwil SA, JD Group, and Żabka Polska.
As mentioned earlier, we receive more and more startup applications with each edition of the program. Nevertheless, we're also very pleased with the growing number of partners, too. This is a sure sign of progress in opening up large companies to both work with and mentor startups. It further confirms our belief that what we do matters and we are happy with each and every pilot implementation that grows from such cooperation. It is an experience that both parties can draw on: the startup gains knowledge that can shorten their way to the market, and the corporate partner gains a new way to solve a given problem!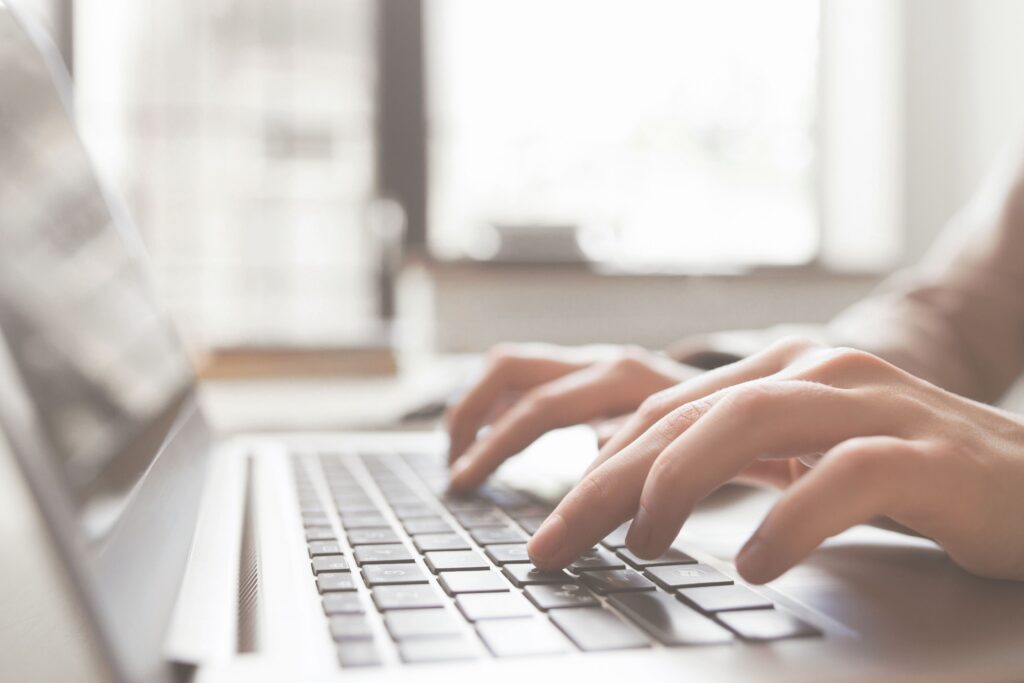 In accordance with our programs established formula, at the end of the Spring edition, we chose 5 companies that will go to Boston present themselves to the US audience, and thus prepare for the globalization of their business.Those first startups are:
The winners of the Fall edition, who will join this group, will be announced on January 12 at the upcoming DemoDay. There's still time to sign up here!
Acceleration is not everything!
In addition to continuing our flagship acceleration program, we also introduced some new ideas and initiatives. As MIT EF CEE, our additional activities have included helping startups from abroad obtain grants under the Poland Prize and the organization of a brand new edition of our program, the Business Acceleration Bootcamp, which was focused strictly on pilot implementations.
We have also successively developed the Alumni Club, which currently includes over 200 startups! We have to admit that the Alumni Club plays a unique role in our strategy. At the beginning of a startup's operations, the support of an experienced mentor, whether in the area of sales or obtaining financing, is invaluable. Over time, however, peer-to-peer mentoring begins to play an increasingly important role. That is why we care about building a community of entrepreneurs who face similar challenges on a daily basis and can share their experience and even implement joint initiatives.
On the other hand, limiting product's life cycle costs – meaning reducing negative environmental impacts in the entire life cycle of the product, including its very beginning – may bring certain economic benefits to the company. As part of the Alumni Club, we've held regular meetings for graduates, as well as meetings with the founders of various successful companies. The likes of Karolina Pelc, CEO of BeyondPlay and Damian Sałkowski, CEO of Senuto, have shared their experiences this way. In total, we organized 40 meetings for our Alumni Club in 2021 alone.
What will 2022 bring?
The next year promises to be no less intense. We like to surprise, so we will not reveal all the details now ☺ However, we can assure you that there will be plenty of interesting events, initiatives and programs aimed at measurable benefits for startups, corporations and investors!
Due to the huge continued interest, we will continue our acceleration program, of course taking into account some new elements and adapting to the current needs of startups and corporations. The submission period for our Spring edition will start in January.
The best startups will once again go to Boston, where they will undergo an intensive training program with the participation of representatives of the local ecosystem, including mentors, business angels, investors and potential business partners. Experience has proven this to be a great opportunity for building international contacts that are worth their weight in gold when it comes to scaling up and going abroad.
For our alumni, in addition to regular meetings, we will introduce international bootcamps that will foster development, grow competences and build the relationships necessary for effectively scaling to new markets.
We also plan to launch a completely new initiative – ESG Innovation HUB – aimed at addressing different challenges, ranging from climate change to social imbalance. This hub, which will be the first of its type in Poland and the wider CEE region, is intended to educate leaders and provide companies with a practical tool for self-assessment in the ESG area, thus increasing their level of innovation and market competitiveness. The initiative is prepared in cooperation with a long-term mentor of startups in our accelerator, ESG expert Joanna Pydo, and other strategic partners. In line with our assumptions, the hub will act as a platform for enabling the exchange of knowledge and the development of activities that will respond to extremely dynamic changes in the environment, as well as the expectations of stakeholders.
In fact, you can get an early taste of this in an upcoming webinar. Joanna Pydo herself will be hosting a discussion on fast-tracking your environmental and social journey on January 18th at 4 PM. You can reserve your spot here.
We believe that the challenges facing our planet and society will ensure that no company will remain unchanged. Those that will act the fastest have a chance to introduce real changes and become leaders. Next year, we want to find and support these companies. Keep your fingers crossed for us!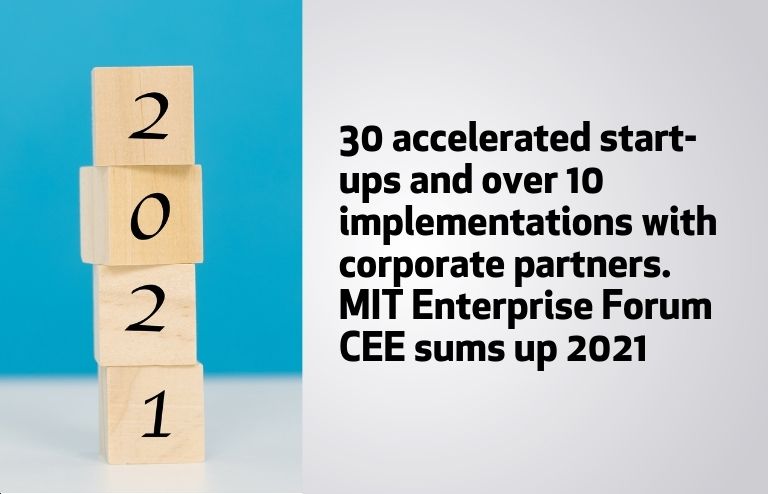 This article was created by MIT Enterprise Forum CEE. Want to know more about the MIT EF CEE Startup Accelerator? Check out how our program can help your startup grow!