This article was created in cooperation with Netguru.
In competitive environments, the pace of change, especially driven by many forms of new technologies, can overwhelm organizations of any size, from startups to enterprises. This is why building an innovation culture is critical in generating growth, managing risks, creating new opportunities, and future-proofing your business.
Building a culture of innovation doesn't merely spring from a series of design thinking workshops, a company-wide innovation program, or even a widely acclaimed state-of-the-art product — although these things can spark or arise from it. Ultimately, it's part of organizational culture resulting from a range of business decisions, especially in how an organization deals with fresh ideas and creative approaches when solving problems.
In this guide, we'll be defining innovation culture and identifying concrete steps and practices on how you can build it for your business.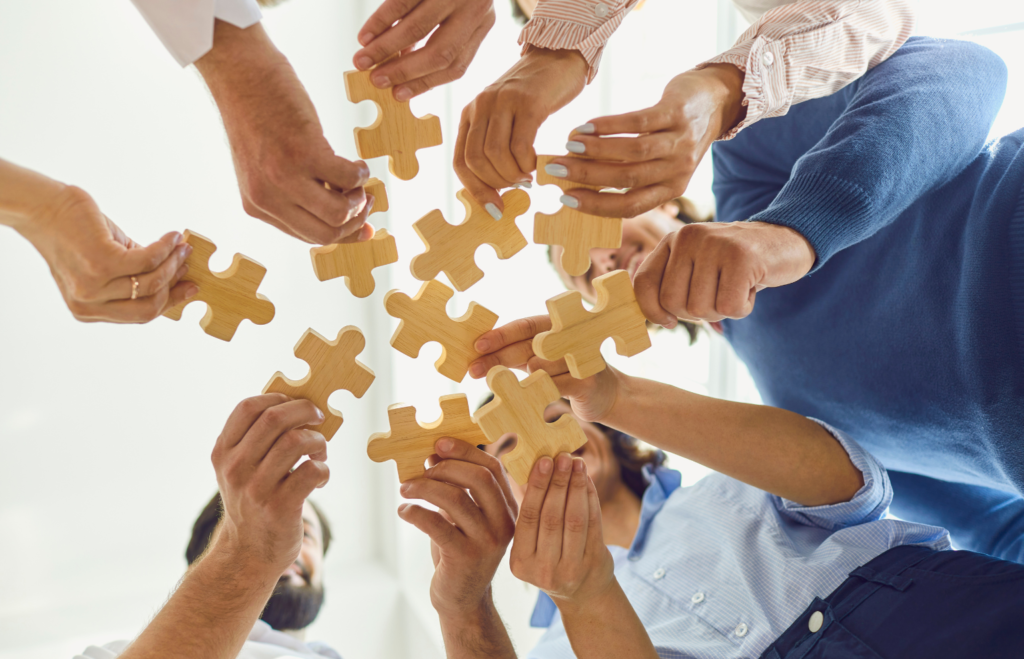 How do we define an innovative culture
Innovation culture is an environment that fosters creative thinking to generate value for the organization. A culture of innovation within a business or any other type of organization encourages creativity and boldness in developing new products, improving or reinventing existing ones, reconfiguring processes and workflows, and taking new approaches in any part of the business.
As part of organizational culture, innovation requires structure, not merely lip service or intermittent boosts of creativity and energy. This requires a coherent strategy, investment, processes, and accountability. Employees who work in such environments easily recognize that innovation culture is second nature to their company or simply part of its DNA.
For organizations working to create a culture of innovation, they'll have to build it through structured and formal initiatives piece by piece in a sustained manner. More importantly, it's how organizations respond to solutions that any employee brings forward in order to cultivate that spirit of initiative, creativity, and openness.
What kind of innovations are we talking about? It can range from incremental innovations all the way to game changers. Incremental innovations could be new product features or process tweaks, while game changers could be breakthrough technologies or unique business models. A successful innovation culture breeds new ideas throughout this spectrum, tests them out to evaluate which ones can deliver meaningful value to the business, and facilitate its implementation.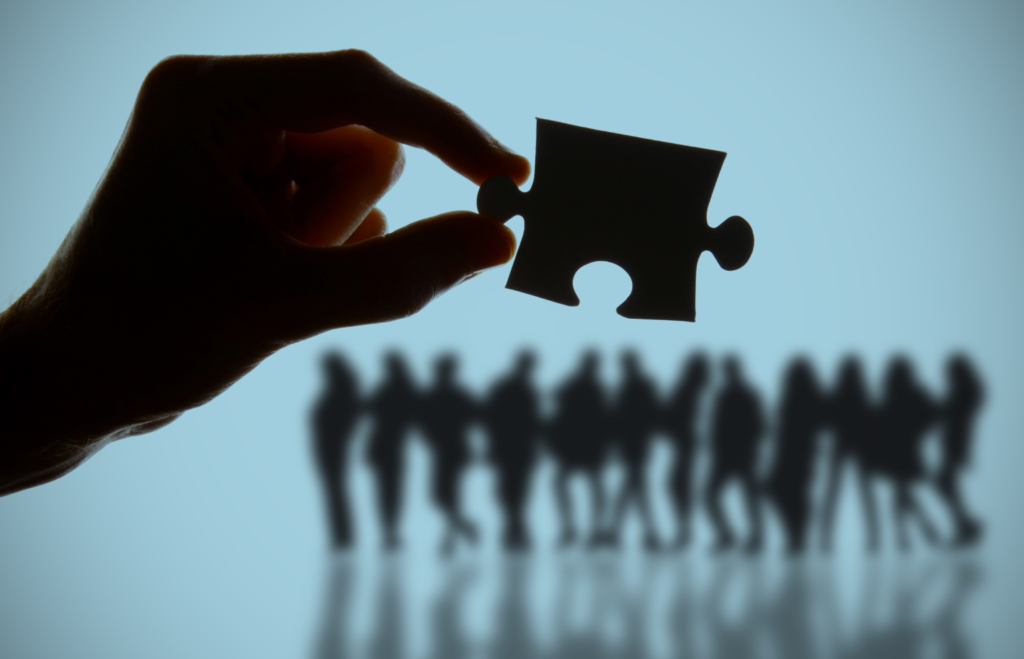 How Do You Encourage Innovation In Your Company: 6 Steps
Depending on your business and organizational priorities, there's a range of actions you'll need to take to seed a culture of innovation in your company. You'll be on the right track in beginning with these six steps.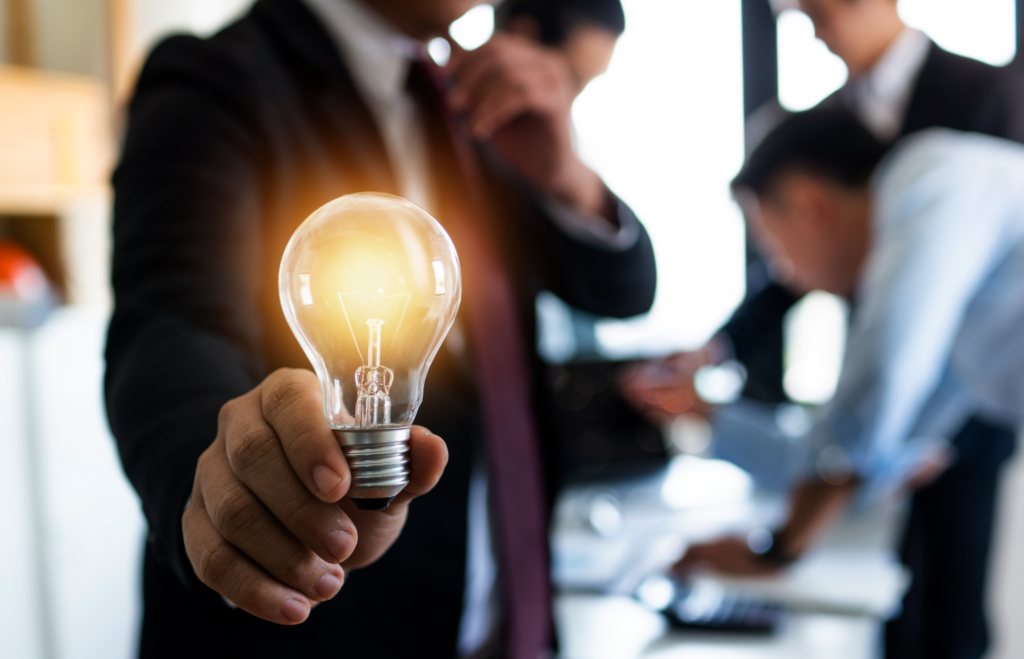 Step 1 – Understand what you're up against
When embarking on a drive to have an innovative culture, it's critical to acknowledge that the barriers towards it are real. It's not simply that the organization isn't innovative or that the nature of the business doesn't require it, but that there are identifiable and actionable factors that inhibit innovation. These may come in the form of aversion to risk, institutional inertia, insufficient support from top leadership, lack of capable talent, or misaligned strategies, among many others. For those championing a culture of innovation, you need to understand what you're up against.
Similarly, expect resistance from shareholders, management, employees, and even some customers and external stakeholders. The journey to cultural transformation can be unsettling, and organizations should brace themselves for opposition along the way. Change, as well as its emotional and professional ramifications, is terrifying, and it's natural for employees across the hierarchy to feel threatened.
This resistance, however, can be overcome. Mindsets will alter when you exhibit the organization's willingness to adapt and explain how innovation benefits the business, its employees, and ultimately the customers. When it takes root, a successful innovative culture becomes reinforcing — employees will want to contribute to the transformation, and the business more easily lures in talent with the skills and enthusiasm for innovation.
Step 2 – Reform the leaders
Cultural shifts don't happen overnight. It's critical to secure commitment throughout the organization when introducing this cultural change. Company leaders — the board members, CEO, c-suite executives, senior and mid-level managers — must be role models and champions who will lay the foundation for this culture of innovation and follow through with sustained effort and resources. Leadership has the most consequential role in igniting cultural changes and enabling it to thrive over time.
One key characteristic of an innovative culture is that it welcomes creative solutions from anyone no matter their rank in the organization, even if their idea doesn't directly deal with their area of responsibility. Bureaucracy and red tape can sap creativity and deter innovation. It's vital to orient company leaders towards opening up spaces that allow fresh ideas to flow to whomever can best work on them. For enterprises and larger organizations, leaders have to institutionalize processes of how innovation can cross or flow through hierarchies and organizational divisions.
Furthermore, inherent to innovation is taking risks on ideas and approaches that have never been tried before. This can discourage and frighten anyone in the company but more so for the most senior executives and managers. For companies on a relatively stable path, it feels safer to maintain the status quo. For those truly committed to innovation, leaders must have some tolerance for seemingly promising ideas not working out. Set expectations with them that they have the space to learn from projects that underwhelm or fail entirely.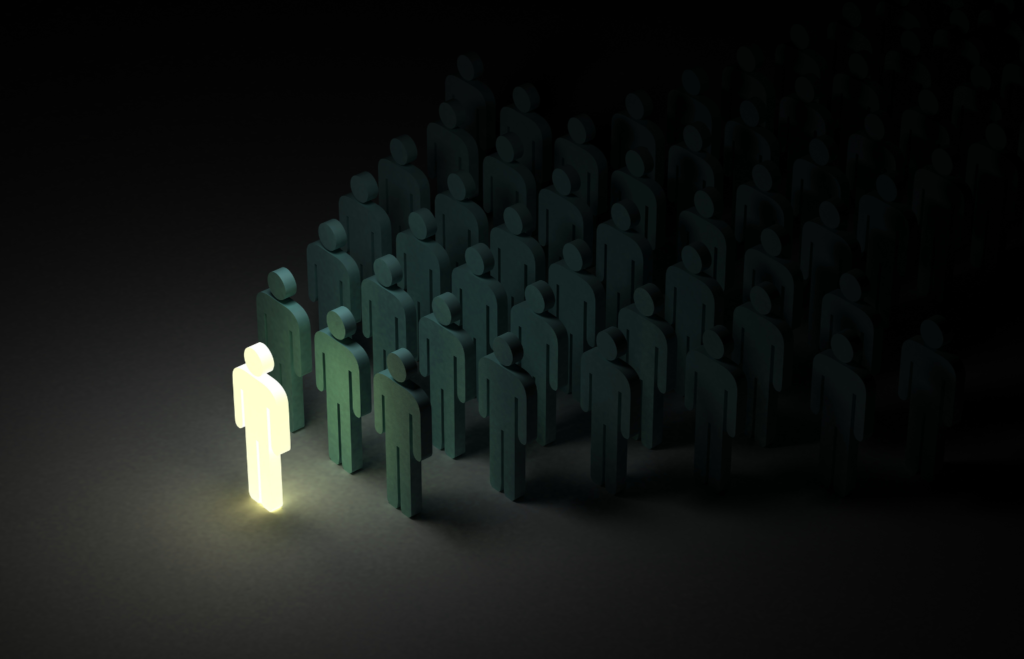 Step 3 – Act at all levels
After generating interest and commitment from leaders, they must make a genuine effort to engage employees at all levels. Those leading their firm's innovation program shouldn't contain it to mid to high-level management, or so-called strategists, or technology teams alone. While they may be the lead drivers, they must create spaces for all teams — and all team members of any rank — to be able to actively participate in creative thinking and execution of innovative ideas.
This begins by reorienting staff about the organization's seriousness and intent towards building an innovation culture. Executives can follow this up by integrating topics on innovation to their professional training and development programs. This signals earnest effort from the company and also frames expectations among staff on how they can contribute to the company's innovation initiatives.
To incentivize commitment, organizations should consider rewarding employees who deliver ideas worth exploring. This can come in the form of challenges that offer prizes for the best solution or a bounty for the employee who can solve a particular long-standing problem. The rewards may or may not be monetary, but if employees don't see personal incentives for out-of-the box thinking or extra effort, then they may not feel invested into the firm's newfound pivot towards innovation.
Step 4 – Focus on the goal
It's worth emphasizing that setting out to have an innovative culture isn't an end in itself. This occurs within the broader context of a business with its priority metrics and outcomes. To achieve them, whatever these targets may be at any point in time (e.g. number of users, gross merchandising value, customer satisfaction, profitability, etc.), leaders have to direct their innovation initiatives towards their organizational goals.
Innovation exercises and fresh ideas can sometimes be a scattershot. This can be helpful when businesses are imagining new opportunities or in the mood for radical change. However, when the goals are clear and the business is in a period of execution, clear targets will focus the work at hand. While employees continue to innovate and offer fresh ideas on the product or service, its features, the company's workflows, or ways of reaching out to customers, the business goals are clear and everyone knows they're working towards achieving them.
Furthermore, while the business objectives are clear to employees, an innovative culture also allows people a certain degree of autonomy on how to achieve them. Successful innovation also comes from a strong sense of empowerment allowing employees to try out and combine different ideas, perspectives, technologies, and approaches. Even if a certain role has been done a certain way successfully before, managers should allow (and encourage) employees to apply new methods or even personal styles to see if these can yield positive results.
Step 5 – Talk, repeat yourself, explain what successful innovation is
Communicate your commitment to change. For organizations beginning their journey towards an innovative culture, this will evidently feel as a new thing to employees. It's important to convey to your team that this new thing is a culture of innovation. At the beginning, this new shift will sound and feel ambiguous to them. So articulate this new direction clearly. Explain what you expect from them and what they can expect from you. Convey that this isn't just a new slogan or a vague target but one that's supported by new processes, funding, training, and accountabilities.
After introducing this shift, remember to follow up and follow through. One announcement won't be enough. Even with a sustained program of innovation, continuously remind your teams why you've embarked on this journey. Reemphasize why you want them to innovate and reinforce that by acting on their ideas and proposals.
This endeavor will be new to your fellow executives and managers as well. Have an open line of communication that takes feedback from anyone on how your company can enhance its systems and programs for innovation.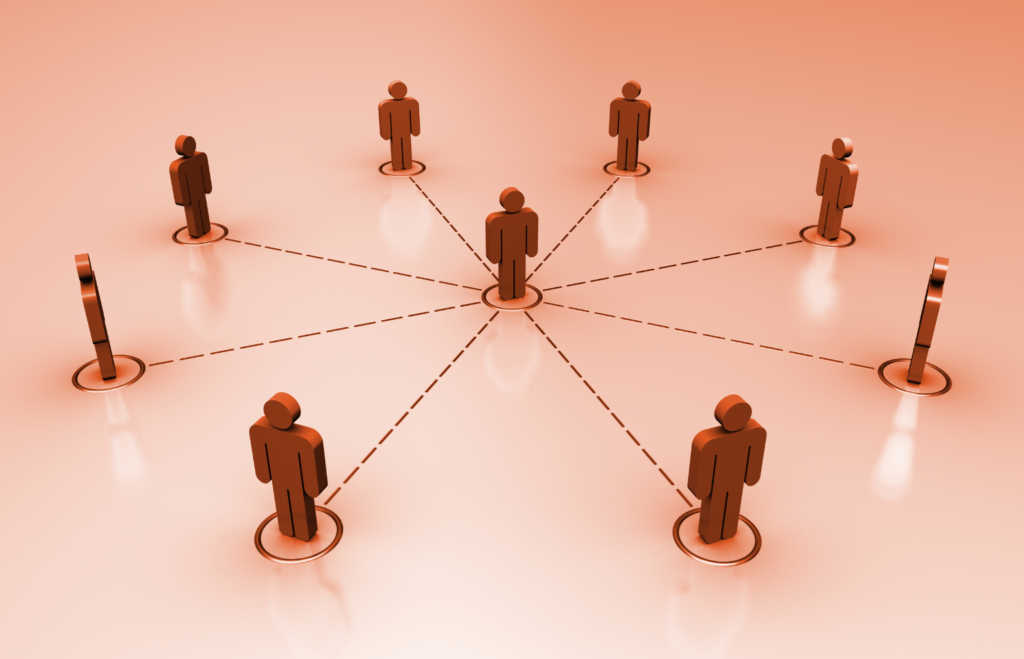 Step 6 – Analyze, check, learn lessons and make changes
An innovation culture simply won't happen just by deciding on it and urging managers and employees to become more innovative and creative in their day-to-day work. Organizations have to build it with concrete action — and this is where strategies will acceptably differ.
Companies can begin with some form of discovery or problem scoping to zero in on priority areas. Some can also start with an open call for proposals or conduct hackathons and "ideathons". It's also not uncommon for organizations to appoint a Head of Innovation to integrate all existing initiatives. Whatever the foundational steps that a business will take, what's important is to take them and actually walk the talk. While there are case studies and best practices out there on how organizations can build their innovation programs, there's no one size fits all.
The key action is for businesses to continuously analyze, learn lessons, adapt, and make changes when necessary. This is how they can turn their formal programs, practices, and processes on innovation into organizational culture, one that's second nature to all employees throughout the company.
Innovative Cultures: Best Practices In Fully Successful Companies
In addition to these first few steps that you'll have to take, here are some best practices that you can integrate within them or include as a follow through.
Create a system for idea validation: With a rush of energy and enthusiasm coming from employees, it's worth remembering that not all ideas will be viable and successful. To screen for ideas that can make a meaningful impact to the organization, you'll have to set up a system for idea validation that utilizes research, testing, prototyping, testing, and other methods.
Set up familiar processes and workflows: At the earliest days of introducing changes, employees must understand what you expect of them even if the final output of a project or an innovation initiative isn't clear yet. Articulate problem statements you wish to begin with. Provide team structures, timetables, knowledge resources, and budgets. If possible, build an innovation management system and other digital tools that facilitate collaboration, knowledge sharing, and project development.
Carve out time and spaces for training, creative work, experience sharing, and collaboration: Employees will feel that they're already working to full capacity and that new endeavors, especially those that are creative in nature, require additional mental space. Organizations need to carve out time and spaces to accommodate this. This includes a new round of training to build capacity, workshops and creative sessions to openly explore new ideas, forums that facilitate sharing of experiences across departments, and other forms of collaboration.
Use benchmarks and metrics but be flexible to future opportunities: It's common practice to target KPIs or look at the competition as benchmarks. These help businesses focus on the priorities that matter to them on a monthly, quarterly, or yearly basis. However, organizations must recognize that benchmarking can sometimes limit creativity and innovation. There must be a certain level of adaptability and flexibility to allow teams to experiment and try out new ideas, which could generate opportunities unseen today.
Address low-hanging fruits: Every business has a few small issues they've been itching to address but haven't because of some mundane reason. It could be testing out that interesting feature somebody suggested, or hiring an extra hand to get a new project going, or switching on a trial back-office system. To get things rolling, start with low-hanging fruits first to signal your commitment to try new things, no matter how small they are. Do this before jumping onto this new app idea, or exploring this supposedly groundbreaking business model, or studying this unfamiliar market segment. When employees have bought into this new thrust of being more open to trying fresh approaches, then you can start getting into the bigger innovations.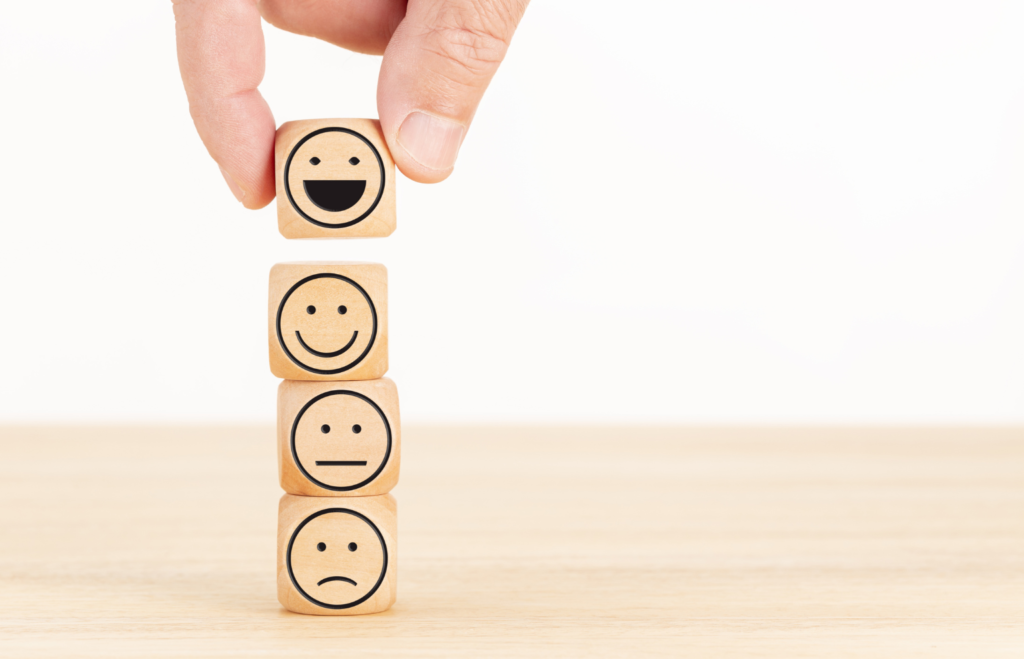 Innovation Culture: Summary
Innovation is typically associated with moonshots — those game changing innovations that wow customers and the world at large. While moonshots can be part of a firm's identity as an innovator, innovation culture isn't just about taking moonshots. In certain cases, focusing only on that one big innovation can impair a sustained culture of creativity, openness, and experimentation over the long run. This is oftentimes the case for one-hit wonders.
Businesses that deliver consistently are those capable of adapting to relentless competition, changing customer expectations, and the rapid pace of technology. To respond to these challenges, organizations must be willing to draw out the best ideas whomever they may come from, test them out, and execute them well. Businesses marked by a culture of innovation have the structures and systems that make this a seamless and natural process so that they can adapt to market changes and disruptions whatever they may be.