Russia's invasion of Ukraine has shaken the world, but also united it in unwavering support for those in need. Our intern, David Ilonczai has rounded up some of the startup sector's biggest ongoing contributions, as well as a few ways you can help directly.
We've all surely experienced the impact of the invasion of Ukraine on our lives. The internet is filled with heartbreaking videos of civilians desperately fleeing their country, women and children venturing out into the world alone, and men taking up arms to defend their homes.
The whole of Europe is helping Ukraine with a unity that has not been seen for a long time. In almost every major city, there are collection points, free shelters, food and other supplies for Ukrainian refugees, not to mention the fundraising efforts of many charities and others!
Ukraine is also extremely devastated in terms of IT and technology, which includes not only a plethora of startups and major tech companies, but also the research and development offices of some of the world's biggest tech brands.
The European startup ecosystem, as much as any other sector, is actively taking part in the action to support Ukraine.
Providing travel and resources
Estonia is continuously assisting startup founders in obtaining visas and reorganizing their headquarters. The " For Ukrainians" page provides ongoing, up-to-date information on how to arrive and stay in Estonia, as well as how to relocate a company to Estonia, ensuring uninterrupted business operations.
In the Berlin startup scene, a unified tech-backed movement has been launched thanks to Thomas Duscha, which helps refugees with supplies and passenger transport, job and home searches, and free mobile services. Duschal's movement, like many others, can be supported through PayPal here.
Lifesaver and Techfugees are working together to transport and deliver pre-loaded power banks to Poland, from where many will be sent to the west of Ukraine. You can help here.
In addition, Techfugees' employees are working double-time, creating sustainable digital solutions to help displaced people access a variety of resources, including transportation and relocation alternatives.
Uber teams are working 24 hours a day, 7 days a week to keep affected employees, riders and drivers safe, and partnering with NGOs to support local efforts.
Like Uber, Bolt is also helping by donating 5% of every order placed in Europe to NGOs, including the Red Cross.
Providing accommodation
Station F in Paris, the largest startup campus in the world, which was visited by Ukrainian President Volodymyr Zelensky in 2019, is providing free accommodation to Ukrainian entrepreneurs who have fled to France.
Wunderflats in Germany is similarly providing temporary accommodation for Ukrainian refugees. While the platform itself does not automatically promise free accommodation, the company says that more than half of its landlords do not charge rent.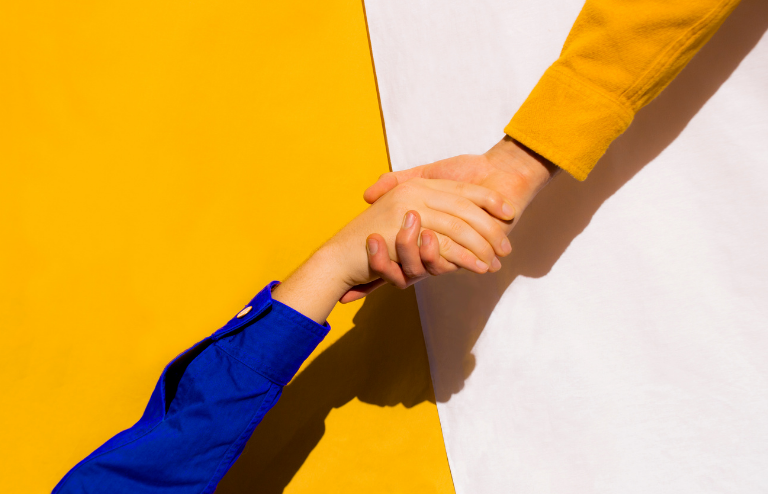 IT unity
Europe's smallest and largest IT players have joined forces to support and rebuild Ukraine's technology industry. Many initiatives have been launched to help various NGOs, largely consisting of modernizing and redesigning their existing IT systems. In addition, platforms are constantly being created to connect Ukrainian IT professionals with various European tech companies.
Jobs4Ukraine, a recently created website, is already supported by more than 60 partners. It is also open to volunteers who want to help Ukraine with their IT skills in Silicon Valley.
One of the biggest movements in this field, however, is Code for Romania, which has already gathered 2,700 volunteers. They have set up dopomoha.ro, a website that works with the Ministry of Interior's Department for Emergency Situations, the International Organization for Migration and the Romanian National Council for Refugees, to provide real-time information for Ukrainians fleeing to Romania.
And, of course, Google is also supporting Ukraine, with a $5 million fund that provides cash rewards and Google support for Ukraine-based startups.
How can we help and what else is needed?
Refugees in Ukraine are not only losing their lives and homes, as there are also often long lasting implications to their mental health. Wars can carry traumas that ripple across generations if not properly addressed. "The legacy of war will be a traumatized generation," wrote Serhiy Lukashov, Director of SOS Children's Villages in Ukraine.
According to German entrepreneur Thomas Duscha, mentioned earlier, many trauma specialists are needed in all European countries. While there are attempts, this form of help is still underdeveloped, with the biggest challenge being the build up of supply to match demand. Duscha emphasizes the need for help from the private sector.
MIT Enterprise Forum CEE, alongside many other startups and associated organizations in Poland, has helped establish Startups 4 Ukraine. So far, 64,000 PLN has been raised, with proceeds going directly to support the Polish Humanitarian Action's ongoing efforts in Ukraine. You can learn more about this here.
However, we're not done yet! We've recently invited 10 Ukrainian startups to our most recent UK Bootcamp, educating them on entering the British market, and we have many more initiatives in the works!
What can you do?
There is strength in unity and together we can do great things. Even the smallest contributions can help and the world is full of both local and national initiatives, should you wish to help.
However, if you would like to donate and support a cause, we have listed just a few in this article:
You can support Thomas Duscha's campaign on PayPal here.
You can support Lifesaver and Techfugee's power bank campaign here.
You can support Startups 4 Ukraine here.
The examples here are just droplets in a wider ocean. MIT Enterprise Forum CEE and the European startup ecosystem stands with Ukraine. We will continue to find more ways to help and support those that need it most.