EAM and ITSM are modern and intelligent systems that allow you to manage your company efficiently, even in difficult conditions. The coronavirus pandemic has clearly shown that such solutions ensure business continuity, but also contribute to profitability by using available resources.
Once an EAM or ITSM system is in place, the improvements are so vast that an organisation wont look back. However, it is important to build these tools in a way that is adapted to the specificity of a given enterprise, says Jarosław Łukasiewicz, CEO of Vetasi, which specializes in modern IT solutions for companies. The expert also explains how to choose a provider of this type of service and the risks of choosing the wrong contractor.
EAM systems (Enterprise Assets Management systems) are used to manage the company's assets and thanks to the use of artificial intelligence they allow, for instance, to predict the necessary repairs and modernizations are required. This, in turn, extends the life cycle of various types of assets and also reduces the costs of their maintenance and potential downtime caused by failure.
Before the pandemic, when workers were more mobile, it was easier to monitor the condition of railway traction and rolling stock. However, when these experts were forced to work from home, the trains still had to run, and safely.
The Internet of Things and data collection from various types of sensors came to the rescue here. Today, thanks to EAM class solutions, efficient and safe infrastructure management is possible remotely and with the participation of a much smaller number of employees – explains Jarosław Łukasiewicz.
Both EAM and ITSM are very advanced and complex environments that work best when they are designed in close relation to the specificity of a given company. It is difficult to find universal systems that will work anytime and anywhere, so the key to fully unlock their potential is choosing the right supplier who has experience in this type of implementation.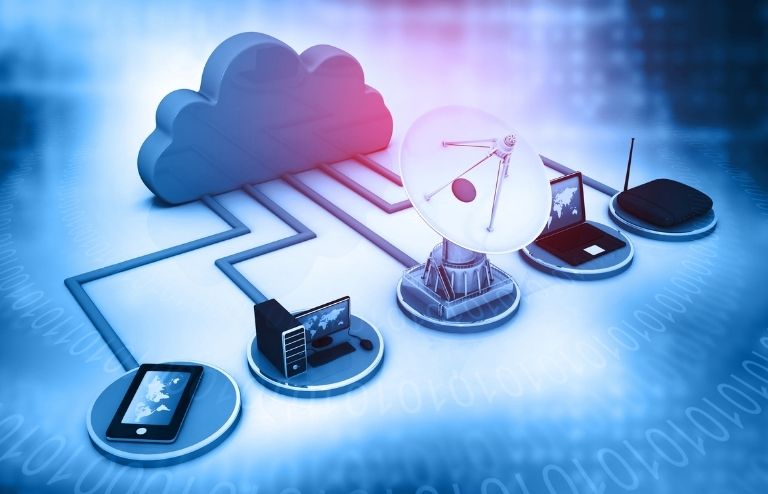 What distinguishes a good supplier of EAM and ITSM systems?
When selecting a contractor, it is key to understand the number and level of experts that they employ.
The crisis in the IT market and the constant shortage of specialists meant that – unfortunately – many companies do not have experience with the implementation of EAM and ITSM systems. Theoretically, of course, they have such competencies, because they employ educated employees, but in this case, experience in specific projects is the basis for success, because it is a very modern and dynamically developing technology – explains Jarosław Łukasiewicz.
Therefore, when choosing from many offers, it is important to understand determinants such as previous implementations carried out by the company, references, as well as the number of employees and certificates.
This allows you to avoid problems resulting from the choice of an incompetent partner who tries to take on an order that is too large and too complicated.
When assessing various service providers, it is worth paying attention to the seemingly trivial thing, which is the availability of experts and the way of contacting them.
The international structure of Vetasi allows us to provide our clients with access to specialists all over the world, at the same time, e.g. in Poland, guaranteeing contact with the Polish team.
We know from our business partners that it is important to them and often helps them feel more confident and comfortable – says Jarosław Łukasiewicz.
However, the design and implementation of the system itself is only half the battle. When choosing an IT service provider, it is also worth paying attention to the scope of project with the contractor after launching the solution. And it is not only about the terms of the guarantee or warranty, but also about the possibility of support (e.g. with the internally required level of service quality – SLA), maintenance, and possible development of a new system.
Vetasi experts are well aware that the topic does not end with launching the system.
We make sure that our clients feel confident and safe at every stage of the project – explains Jarosław Łukasiewicz.
Price is not everything. The consequences of poor EAM and ITSM provider selection can generate huge costs.
One of the more serious mistakes made in the process of selecting EAM and ITSM service providers is focusing only on the price of the contract.
Unfortunately, it happens that smaller companies can offer lower prices, but this is because they do not have the appropriate specialists and assume that they will get them only after signing the contract.
We have experience of working for clients who have asked us for help with an implementation made by another company. Simply put: we had to fix very serious mistakes. There were cases where the company performing the order simply went bankrupt and the implementation had to be saved.
In such cases the procedure is much more complicated because it requires analysis of the system, then its repair, and in the long run, possible expansion with new functionalities. For companies that have made a wrong choice, of course, this means huge financial losses, not to mention a lot of stress and lost time, which can be easily used by the competition – emphasizes the director of Vetasi.
IT outsourcing as a rescue for enterprises. Bet on Vetasi
According to the "Executive Brief. Outsourcing 2020 "by 7N, Poland is one of the top 10 countries in terms of friendliness and attractiveness for IT outsourcing. This is due to, among others, well-developed infrastructure, low prices, and a high level of language skills.
Jarosław Łukasiewicz confirms that the market is changing in this respect. The difficult situation in IT and the lack of experienced specialists make companies open to outsourcing certain areas of activity by working with professional contractors. Against this trend, choosing a trusted service provider becomes even more important.
I will always emphasize that people are the most important in IT services. Therefore, companies should very precisely define the requirements for people to whom they entrust investments in the IT area. Experience in working with a given technology should always be required. Unfortunately, taking shortcuts can bring not only financial but also image losses. It jeopardizes the safety and overall business condition of the company – adds the expert.
That is why it is worth betting on a proven partner such as Vetasi. The company specializes in:
business consulting,
EAM implementations,
monitoring and checking performance,
resource management services,
ITSM implementations,
cloud solutions.
Vetasi is a strategic partner of IBM and other technology vendors such as Planon, Cognito iQ, Interloc.
For many years, we have been successfully cooperating with leading companies in the entire facility management industry, public utilities, transport and mining companies, scientific entities, and many others.
Vetasi's global customers include Heathrow airport, Rolls-Royce, Toyota, and Polish companies such as PKP Energetyka, PSE, SKM (Fast City Rail).
Do you want to know how the solutions implemented by Vetasi can help your company?
Please contact us: https://www.vetasi.com
Vetasi is a partner of MIT EF CEE Spring 2021 acceleration program.