Today, product sustainability is essential for success. More and more governments are demanding it, and the average consumer actively expects it. The question for many businesses, however, is how to determine if they have a sustainable product in the first place.
After all, there are many factors to consider and, when it comes to the overall footprint and environmental impact, any and all angles need to be considered.
Whether you're checking a new design before production or you're looking to improve an older, existing product, there are many ways to measure its sustainability and globally significant impacts.
1. Assess All Raw Material Sources
Let's start with one of the easiest and most influential factors in product sustainability. A sustainable product should use raw materials that come from as environmentally social or harmless sources as possible.
The materials used at the start will highly influence the overall sustainability of the product throughout the life cycle. Are organic or otherwise harmless options available? If we use limited resources like plastic, are we using post-industrial grade materials? Products that fail to consider these criteria will simply never be sustainable.
2. Check It's Recyclability
Alongside the choice of raw materials, we also need to consider the environmental impact that happens at the end of life of the product. By undertaking an entire life cycle assessment, we can better determine the overall product sustainability. We must remember that the consumer's actions form part of the product life cycle.
In this case, using recyclable and environmentally friendly materials will make a big change. Such materials ensure consumers are able to make more eco-friendly choices to protect natural resources. Question every non-recyclable material and not only ensure it is unavoidable, but that it is used at an absolute minimum.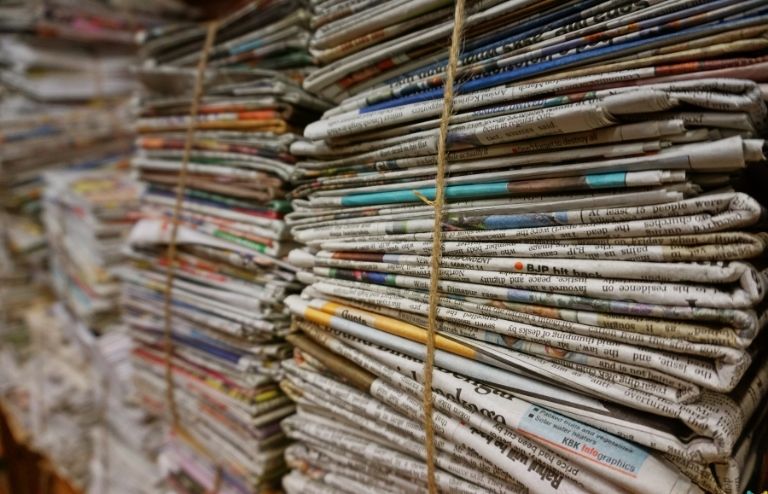 3. Inspect the Manufacturing Process
How a product is created also has both environmental and social factors that need to be considered. This includes, for instance, the power sources used in manufacturing, as well the other materials that may be used during this process.
When using water in large amounts, for example, this can have numerous consequences on the surrounding area, thanks to the displacement of natural resources. A sustainable product would seek to minimize such impacts through controllable means, whether it's limited manufacturing or creating additional actions to counter the damage. This often requires inspecting production sites and improving their own internal processes to reduce company's environmental impact.
4. Assess The Supply Chain
Alongside the materials used in production, we must also consider the wider environmental impact of any product's value chain, including supply chain, as the latter nonetheless forms a vital part of the product's life cycle impacts.
Often, this is where businesses need to make key considerations throughout their delivery and manufacturing processes. They need to look at the environmental impacts of every additional company or service used. In today's world, even just working with unsustainable companies during production is viewed very poorly on the market.
On the other hand, limiting product's life cycle costs – meaning reducing negative environmental impacts in the entire life cycle of the product, including its very beginning – may bring certain economic benefits to the company. Especially in the developing countries, signs of undertaking sustainability efforts, such as reducing contribution to climate change, making constant, significant improvements to the products and ensuring sustainable development of the company are very often awarded by receiving global level third party certification, such as World Fair Trade Organisation certificate.
5. Measure It's Transportability
Near the end of the manufacturing process, the product still needs to reach the consumer. Whether it's sold directly or sent to stores, how easy something is to transport will help make it a more sustainable product.
For example, how many items can fit on a pallet? Can the packaging be reduced to make this even more efficient? Can we use more eco-friendly transport options? More than just material, excess wasted transport capabilities simply add to the more greenhouse gas emissions which your business will need to offset to ensure product sustainability.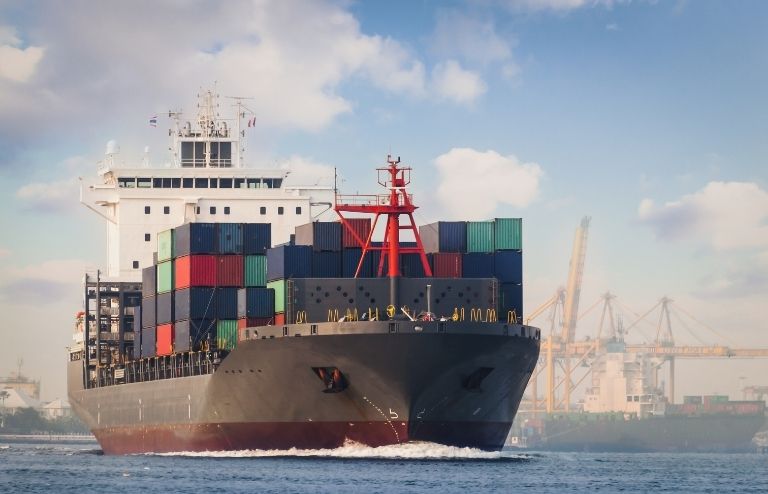 6. Research Source Locations
While on the topic of supply chains, a product made of resources from locations further afield will naturally have a greater impact to the environment than one that favors closer or even locally sourced options.
Just as we assess the choice of every material, we must also consider where such resources are acquired from. As has already been stated, transportation has an environmental impact that adds to the sustainable product's life cycle. Often, this is where organizations need to choose between the greater cost efficiency of distance locations or the greater product sustainability of local options. Even sustainable materials can be hard to justify if they need to be flown in from the other side of the globe.
Finding sources closer to home can often lower the environmental impact. When products hit new markets, for instance, businesses can further consider this factor: is it better to source locally in each market than transport from the existing source?
7. Ensure Compliance Is Checked
On the subject of source locations, supply chains and materials, a sustainable product only stays sustainable if the company continues to check and monitor its environmental impact. There are two key things that can be done here. In addition to simply checking the wider supply chain and product life cycle, we can also then look to educate all members of the supply chain, helping them gain certifications and ensure goals are kept.
The goal here is to identify the weakest links and, if they can't be updated to ensure greater product sustainability, we can look to better alternatives.
8. Measure The Wastage
After a product is created, how much waste material is left over? This includes material leftover from the manufacturing process, but also the likes of left over stock. Since it's not being used, it won't end its life cycle as intended, but nonetheless has an environmental impact that hurts the wider sustainability of the product.
Investing in smarter production and product design can limit wastage. Likewise, smaller batches and further recycling options can ensure that what is created seldom goes to waste at all.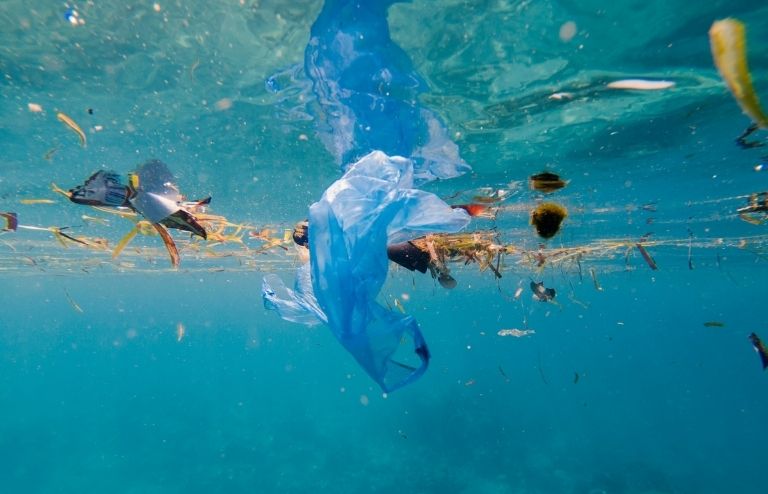 9. Conduct a Life Cycle Assessment to Reduce Life Cycle Costs
When taking in all the factors above, you will have a near complete view of the overall product sustainability. By taking this one more step further and conducting a full life cycle assessment, you will not only confirm the product's current sustainability, but also identify more improvements to better remove environmental impacts.
Such assessments can be carried out in-house or by outside experts, but it's an essential way to take the previously discussed elements into a final, quantifiable result. Naturally, a full assessment will take all the above factors into consideration. Proper life cycle orientation can significantly empower sustainable development of the product and the whole company.
10. Encourage Transparency
Finally, one of the key benefits of sustainable products design is that it enables companies to be transparent and open with their customers. After all, more and more consumers favor product sustainability when choosing between purchases and look for sustainability attributes.
Many leading companies are not only being transparent with their sustainable products, but they're also seeking certifications to back up their claims. This can include compulsory government set certifications, but also additional goals that, while optional, help to highlight and confirm product sustainability for all. This is a trend many markets are moving towards: those openly and transparently showing their sustainability will fare better than those that don't, at least in the eyes of the conscientious consumer.
Ensuring Product Sustainability & Sustainable Development
As you can see, sustainable products undergo numerous stages in their life cycle. Before the consumer even has a chance to consider a purchase, we have to:
Assess all raw materials used in production to see if they can be replaced with less harmful alternatives, such as recycled materials.
Check the recyclability of each material in the final product.
Ensure minimal wastage and impact during the manufacturing process in whole value chain.
Inspect the environmental impact of the entire supply chain and the companies involved.
Find ways to improve the transportability – especially in regards to scale, to reduce greenhouse gas emissions.
Determine where all materials are sourced from and determine if better alternatives are available.
Ensure compliance with government laws, climate change policies and even optional schemes to validate product sustainability.
Undertake a thorough life cycle assessment to both quantify existing efforts and find any remaining areas of improvement to reduce negative life cycle impacts.
Finally, ensure full transparency for the consumer.
Every product is different, so the exact importance of each factor will of course vary, but all of the above are vital considerations for building product sustainability into any goods or business model.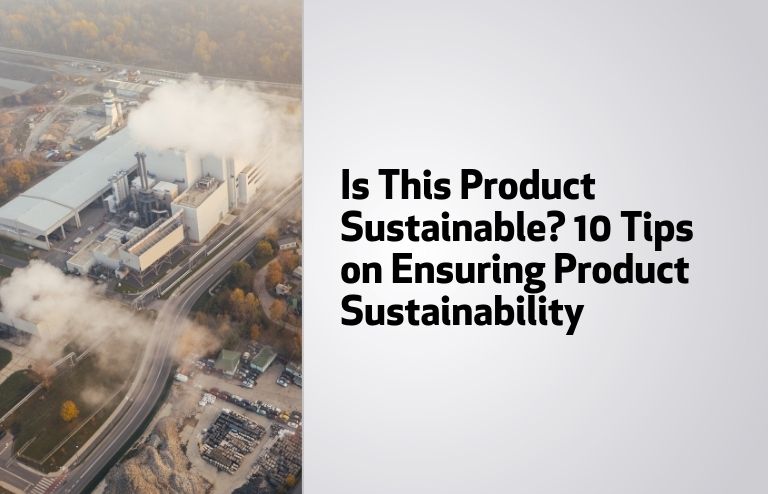 This article was created by MIT Enterprise Forum CEE. Want to know more about the MIT EF CEE Startup Accelerator? Check out how our program can help your startup grow!