Paweł Nowodziński, MCX Group
Our cities are home to more than half of the world's population, and they are expected to add another 2.5 billion new residents by 2050. We are facing increasing infrastructure and environmental issues and growing demands from residents to provide a better quality of life. Therefore, smart city technologies have substantial potential to do so. Smart cities put data and digital technology to work with the goal of improving the quality of our common future – in social, economic and technological dimensions.
Today's city. Digital intelligence in existing urban systems
The first generation of smart cities was built through the implementation of technological solutions into the city's infrastructure. Such solutions were implemented mainly by large IT corporations due to their potential. Basically, citizens were "reduced" to the role of system users, their participation in creating solutions was neglected.
The second generation of smart cities is created by city authorities and city leaders. They take responsibility for the process, raise funds, create various programs and projects and use their own experts and resources. It is local authorities that initiate the use of modern technologies – as a response to problems diagnosed in their cities. Most of the cities implementing smart city projects today belong to the second generation. It is characterized by the mass inclusion of the internet of things: intelligent sensors, dashboards, drivers, APIs are used to manage the city better. Technologies in the smart city are to improve the quality of life of residents and should be used in a more conscious and selective way.
Smart cities of the third generation should be based on the initiative and ideas of all: local authorities, technology companies and citizens. Smart city is a city that uses information and communication technologies not only to increase the interactivity and efficiency of urban infrastructure and its individual components but also to make residents aware of it. In this context, the most important thing is not the use of technology itself – a city can be considered "smart" when it invests in human and social capital and communication infrastructure in order to actively promote sustainable economic development and high quality of life, including wise resource management and civic participation, as well.
A smart city of a new era combines the achievements of its predecessors. It is a "green" city – respects the formula of sustainable development – it is a developing ecosystem in which technological solutions help with dialogue with residents, optimize urban infrastructure and significantly improve the quality of our life.
In this context, we should perceive the city as a system. A system that requires high quality management, and therefore planning, organization and control. This is a difficult task because modern cities are complex, multi-element organisms. Managing the city requires interdisciplinary knowledge and skills. An important element of change in the scope of increasing the effectiveness of the modern city is the way it is organized.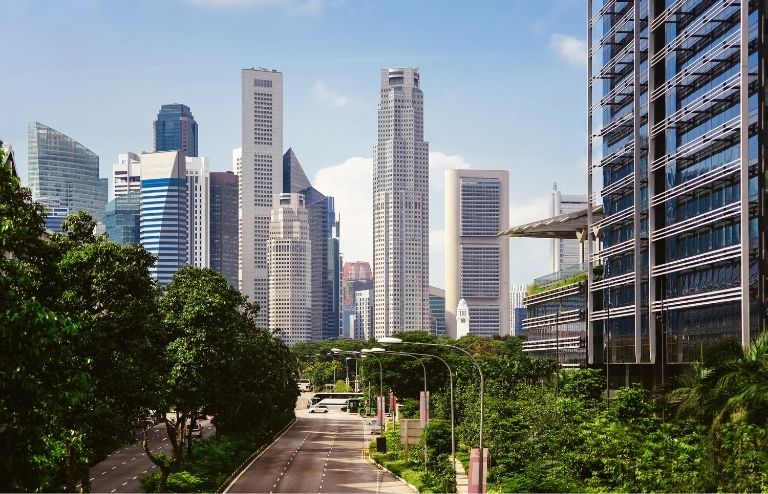 Smart technologies & projects
Until recently, city leaders thought of smart technologies primarily as tools for becoming more. Sensor data and high-tech command centers promised a revolutionary new way to manage complex operations and automate infrastructure systems. Now technology is being injected more directly into the lives of residents. Smartphones have become the keys to the city, putting instant information about transit, traffic, health services, safety alerts, and community news into millions of hands.
After a decade of trial and error, municipal leaders are realizing that smart city strategies start with people, not technology. "Smartness" is not just installing digital interfaces in traditional infrastructure or streamlining city operations. It is about using technology and data purposefully to make better decisions and deliver a better quality of life [1].
Smart cities add digital intelligence to the urban world and use it to solve public problems and achieve a higher quality of life. Nowadays, many initiatives aimed at analyzing the conception process, deployment methods or outcomes of the – referred as – smart city projects are being developed in multiple fields. Since its conception, the smart city notion has evolved from the execution of specific projects to the implementation of global strategies to tackle wider city challenges.
Any kind of smart city project should give response to the real challenges that cities of the 21st century have been facing. If we turn to discussing smart city initiatives – they should establish relations between the identified city challenges and real project designed to solve them.
As a result – the implementation of Smart City projects should efficiently respond to complex and diverse urban challenges without compromising their sustainable development and while improving the quality of life of their citizens. Nowadays cities have many different fields to work on so that they can become better places for living. Demographic changes and the financial crisis have brought to light the urgency of facing these city challenges. But it is not only a matter of the challenges that cities must face today, but the future problems of cities must be taken into account in an integrated way, as proposed in the document of the European Commission "Cities of Tomorrow." [2]
Challenges and opportunities
The process of digital transformation of society and economy with the participation of algorithms is a great developmental challenge of the XXI century. Public services in this system must be enriched with data. For this reason, in recent years, data has become one of the main or even the most important production factor. The acquisition, collection, analysis, processing and use of data and the continuous development of algorithms is becoming a fundamental competence of countries and cities.
Smart cities may disrupt some industries even as they present substantial market opportunities. Customer needs will force a reevaluation of current products and services to meet higher expectations of quality, cost, and efficiency in everything from mobility to healthcare. Smart city solutions will shift value across the landscape of cities and throughout value chains. Companies looking to enter smart city markets will need different skill sets, creative financing models, and a sharper focus on civic engagement. However, despite the countless benefits of smart city projects, many challenges remain when it comes to deployment, due to unique city requirements and differing interpretations of deployment concepts.
Public transit
In general, cities with extensive, well-used transit systems benefit from applications that streamline the experience for riders. Using digital signage or mobile apps to deliver real-time information about delays enables commuters to adjust their routes on the fly.
Installing IoT sensors on existing physical infrastructure can help crews perform predictive maintenance, fixing problems before they turn into breakdowns and delays. For example, transportation startup Via, New York-based company seeks a larger slice of the new market by bringing together ride-sharing and public transportation. Via wants to play a central role as cities, transportation authorities and universities convert their transportation offerings in the wake of the coronavirus pandemic.
Via's software helps cities integrate their public transportation systems by adding aspects of ride-hailing apps like those of Uber and Lyft to existing infrastructure. Cities can use Via to offer on-demand transportation and pre-scheduled pickups for people who don't live near bus stops. The services, which have been rolled out in 24 countries, can be accessed by a smartphone app, computer or with a phone call. The software can also be used to quickly identify unexpected surges in demand so extra buses can be sent to a specific route. It used to be that demographic shifts would happen over many years and public transportation would adapt over time. Now things are moving so quickly due to the pandemic, while a city would change its transportation plan every 20 years, and now thanks to data and algorithms that can be done much more quickly [3].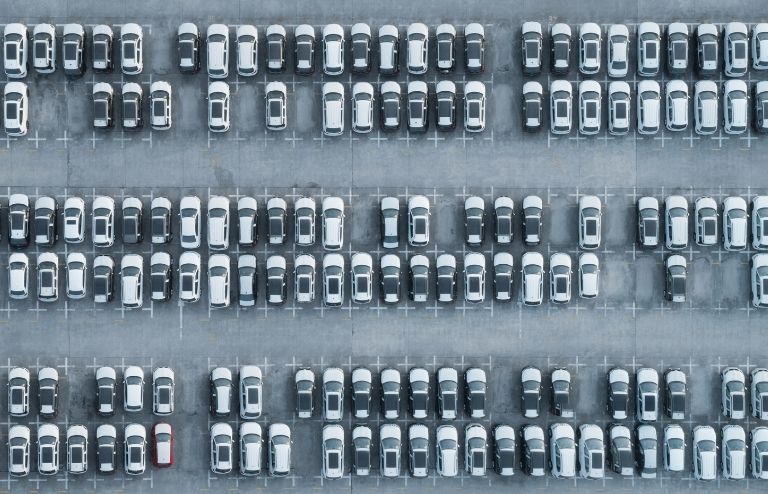 Traffic mitigation
Applications that ease road congestion are more effective in cities where driving is prevalent or where buses are the primary mode of transit. Real-time navigation alerts drivers to delays and helps them choose the fastest route. Smart parking apps point drivers directly to available spots, eliminating time spent to find the free spot. For example, as far as MCX Group is the case, careful observation of the city's problems resulted in the implementation of a new product – City Scanner. It is the world's leading, fully automated mobile all-in-one parking enforcement system. A vehicle equipped with the City Scanner system will scan vehicle registration plates and issue parking tickets for unpaid stops. One City Scanner enabled vehicle saves the labor of 20 inspectors that may be utilized in the less patrolled areas.
Air quality
Good example is Polish start-up Airly. Their goal is to make air quality visible and understandable to all, because knowledge and education are the first steps towards successfully tackling air quality problems. Airly inspires behaviour change by empowering citizens around the globe to demand cleaner air and motivate greater levels of engagement in the air quality debate.
Solid waste reduction
As low-tech recycling programs reach the limits of what they can do, technology could further reduce the volume of unrecycled solid waste. Digital tracking and payment for waste disposal, for instance, charges users for exactly for the amount and type of trash they throw away.
Summary
Quietly, often unnoticeably – city vibrates daily to the rhythm of our lives – an ever-growing network of overlapping mechanical, electronic and communication connections. We live in a space tangled with an invisible system of connections, full of smartphones and computers. Time in these cities flows incomparably faster than ever before in history, and functioning in them forces us to be fast and mobile. We use new technologies to control payments and purchases. We desire new products and technologies more than ever.
We should perceive the concept of the city holistically – as a strategy for a modern smart city, developing in harmony with the natural environment ecosystem, but at the same time deliberately using modern technologies that will be constantly developed to serve all residents – creating a "friendly city."
The kind that offers its inhabitants a new experience in its "use," taking full advantage of the city's opportunities. Also participation in its development, participation in management. Our Smart City idea states that investments in human and social capital – raising awareness of the value of ecology, supported by the development of modern infrastructure and technology, are the basis for the sustainable development of the city and the foundation of a high quality of life.
[1] McKinsey&Company, McKinsey Global Institute, Smart Cities: Digital Solutions For A More Livable Future, 2018.
[2] Monzon A., Smart Cities Concept And Challenges: Bases For The Assessment Of Smart City Projects, International Conference on Smart Cities and Green ICT Systems (SMARTGREENS), Lisbon, Portugal, 2015.
[3] Sylvers E., Transportation Startup Via Makes $100 Million Bet on Mapping Company, The Wall Street Journal, 9.03.2021.
MCX is a partner of MIT EF CEE Spring 2021 acceleration program. Want to work with them – explore what MCX is looking for.