Marcin Nowak, MCX Group
Communication becomes more complex with each day, and especially in the workplace. What problems may occur in the workplace, how to identify and solve them? Here you will find the answers to these questions.
Most common communication challenges in the workplace
As business grows and we start to engage with more and more people, we create multiple connections, communication links. Every communication involves (at least) one sender, a message and a recipient. This might sound simple, but communication is truly an awfully complex subject.
When we multiply all communication by possible channels of communication we get a complicated network of possibilities and options with a number of typical communication problems / challenges. Below are samples of communication problems within the workplace:
1. Heave use of jargon
Over-complicated, unfamiliar and/or technical terms. Most departments and companies have their own jargon, used daily while creating a false feeling that everyone uses our "language." It gets even deeper about specific associations and differences in language and "field of experience." Fields of experience include people's backgrounds, perceptions, values, biases, needs, and expectations. Our audience can decode messages only within the context of their fields of experience. When our field of experience overlaps only a little, communication becomes difficult.
2. The opening
There's a golden rule about discussion and furthermore communication – before we start, let us set up ground, avoid introducing abbreviation without definition and references to any local, not well-known term. Specify the target of meeting, what we would like to speak about and agree on.
3. Emotional barriers and taboos
Some people may find it difficult to specify their emotions and a few topics could also be completely 'off-limits' or taboo. Taboo or difficult topics may include, but are not limited to, politics, religion, disabilities (mental and physical), sexuality and sex, racism and any opinion which will be seen as unpopular.
4. Physical barriers to non-verbal communication
Not having the ability to determine the non-verbal cues, gestures, posture and general visual communication can make communication less effective. Phone calls, text messages and other communication methods that depend upon technology are often less effective than face-to-face communication.
5. Expectations and prejudices
That can cause false assumptions or stereotyping. People often hear what they expect to listen to instead of what is said, and they jump to incorrect conclusions.
6. Cultural differences
The norms of social interaction vary greatly in several cultures, as do the way emotions are expressed. As an example, the concept of private space varies between cultures and between different social settings.
7. Information overload
Additionally to phone calls, video conferences, text messages, group chats, social networks, and internal meetings a typical person can receive as many as 110 emails a day. Email overload is bad for communication, often ends up in important information being lost, deleted, forgotten or ignored. Employees are easily frustrated by an excessive amount of data, we want effective process information so pushing us to limit with constant streaming is counterproductive.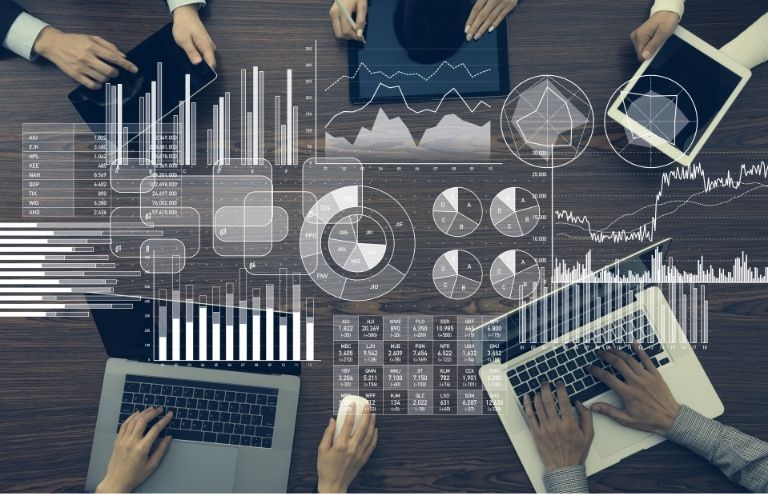 How to fix communication issues?
If you wish to enhance communication within the workplace, start by identifying communication barriers. This could include working in an exceedingly working environment with many various people, different cultures and different levels of communication. Open, honest and transparent channels of communication are crucial to doing business in today's world.
When we speak about barriers of communication within the workplace, the challenge of effective communication is more evident than ever. Let us take a glance at a few of the foremost common communication barriers employers face today.
Communication barriers
There are three main categories of communication barriers that may challenge effective communication. Communication barriers can include anything that impedes or hinders the communicator's ability to deliver the proper message to the "right" person at the "right" time, or the recipient's inability to deliver it at the "right" time. A number of reasons why employees are unhappy with their work are caused by leaders who don't provide enough information, by constant changes that don't seem to be communicated to employees, or by individuals in several roles focus exclusively on their own goals and ignore general priorities, lacking communication skills.
Clear goals and priorities should be communicated through broad channels that may prevent feelings of teamwork and shared goals from forming, instead supporting a creation of communication silos. Complex and rigid organizational structures are the biggest culprits for inefficient communication, which makes it a serious problem in many organizations. Such organizations often have inefficient information and communication systems, often leading to frustration and an absence of engagement and lowered productivity among employees.
If a corporation is very hierarchical, information is often silenced, lost, or distorted along its way through hierarchical layers. Deficient information is not good for the organisation and an excessive amount of it can cause problems for workers.
Feedback
If managers do not offer their employees positive and productive opportunities for constructive criticism, resentment can build up. The device is not an area for personal gossip, the doors of the meeting rooms do not seem to be as soundproof as you may think, managers can read emails and lax messages, and this contributes to resentment.
Once you have identified the signs and causes of poor communication within the workplace, it is time for actionable solutions.
In this article, we discuss the foremost common communication problems that occur within the workplace and suggest ways to unravel them. Employers should invest time and energy in creating clear communication methods for their employees, not just for themselves, but also for other employees.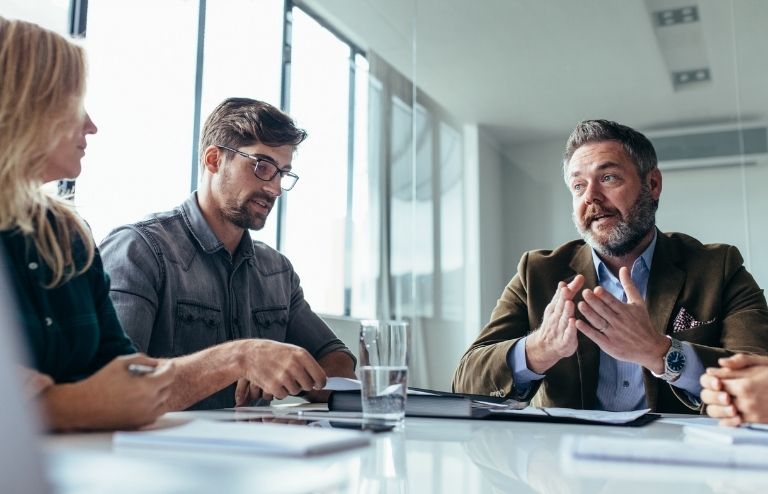 Solution to communication problems
If you are a manager, you will be able to help your team work more efficiently and as a team by being more transparent with your employees. If you are working in the chain of command and a member of staff needs you to deal with an issue, send a right way message to the party concerned to induce a faster response.
Make sure to actively hear employees, especially before you begin a gathering or a discussion. Passive listening can prevent employees from experiencing other views and concepts that are present within the workplace. Even today in pandemic time it is feasible and important to fulfil directly and with all restrictions of social distancing we would like to possess such personal interaction.
If people do not seem to be inquisitive about what is being discussed, or do not have the motivation to figure hard, they are more likely to ignore you or ignore your message. A poorly written message can cause confusion, especially if they are unaware of context. To create clear and coherent statements in your internal communications, use social media like Facebook, Twitter, Instagram and LinkedIn which can facilitate your reach and make your employees feel involved in their work and organization. The tips above facilitate building a positive relationship between your employees and their employer, similarly because the company is an entity.
Best practices of communication
If you are employed by a corporation that values, listens and respects you, you will see how you will improve your internal communication by applying best practices, techniques and employing a form of internal communication channels to create your own brand into your work. For folks that have to approach your company with messages, there are significant barriers working against effective today communication. These are the highest barriers you would like to conquer to speak effectively through digital channels. These digital barriers to communication can affect your ability to present your point of view, furthermore because of the quality of your message. If you use technology to speak with peers and colleagues, you should like to seek out ways to use it, or maybe remove existing communication barriers. Technology helps to reduce and overcome distance by enabling people to share information without having to meet in the real world. It is vital to decide on right, intuitive and safe tools of communication and implement them properly, as we want to simplify our duties in the long run.
Especially today as we look for company as a whole, we need to adapt. It is not enough to have tools like video conferencing, UC, remote access, and other software bridges to help us work together. We need to understand people behind screens and bring them well designed and adequate environment to cooperate and communicate effectively. Do not get me wrong, choosing right tools is key for success, but it still needs to introduce and maintain solutions properly.
There is no final innovation in the area of communication, we still look for a more professional, easy, and human supporting system to help us work, play and communicate effortlessly. All existing tools need to be properly orchestrated and deployed in an organization for best results. We all need to communicate in society, so there is no more important topic. Information flow is key for right decision making.
Main mistake is to buy a solution and not implement it in the organisation. Even if all have access to it, it does not mean that everybody can use software in the best possible way. It is our responsibility to understand principles of communication, select targets and properly introduce our organization to new way of working, adapting changes and conducting our journey to internal and external communication. So, we use technology to help humans create a safe, responsible, and effective environment to cooperate.
MCX is a partner of MIT EF CEE Spring 2021 acceleration program. Want to work with them – explore what MCX is looking for.