"In the struggle to maintain business continuity during a pandemic, companies in the transport sector rely on modern IT solutions that enable them to control the state of their fleets with fewer people. Work of virtual inspectors, prediction and prevention of failures thanks to sensor system, as well as more efficient management of resources are the most visible trends in development of IT solutions for transport industry" – says Jarosław Łukasiewicz, President of Vetasi, which consults with, and implements modern IT systems for, such companies.
Global air traffic, according to the International Air Transport Association (IATA), declined by 65.9 percent last year due to Covid-19. (compared to 2019), and European railroads lost more than 40 percent of their passenger segment revenue during the same period. This is the largest such decline in the history of transportation. According to IATA forecasts, the airline industry's worldwide net loss last year totalled $118 billion, with another $38 billion expected to be lost in 2021.
European carriers have lost €26 billion in revenue between 2019 and 2020, due to the pandemic, according to a new report by the Community of European Railways and Rail Infrastructure Managers (CER). Passenger transport was by far the hardest hit, with a fall in passenger numbers resulting in a 41 percent year-on-year reduction in revenue. Rail freight fared better but its revenue also ultimately fell by 12 percent year-on-year.
With such a challenging situation, transportation industry is currently dominated by such trends as:
– better use of existing resources through multidimensional analysis of their consumption and machine learning algorithms,
– predictive maintenance with the use of sensor systems,
– generating savings through the use of IT tools such as artificial intelligence (e.g. automation of the help desk area).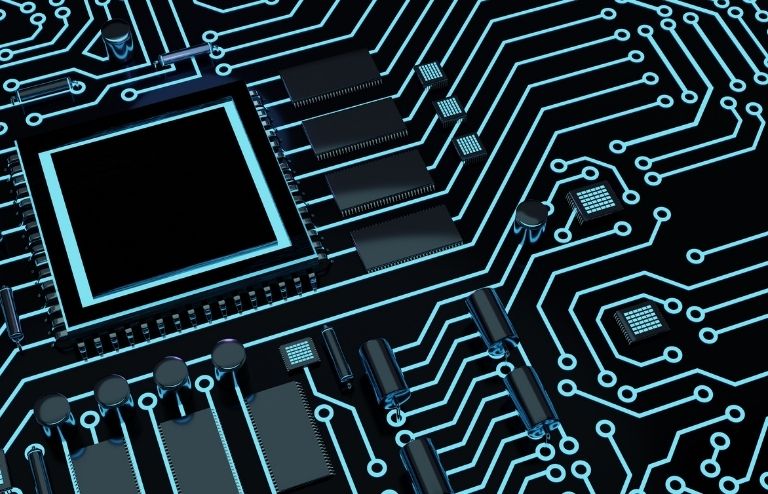 Thanks to EAM class solutions (Enterprise Assets Management), efficient and safe infrastructure management is possible remotely and with participation from a much smaller number of employees. The further application of IoT (Internet of Things) technology allows companies to simplify many processes and, in this way, relieve employees, who can then take care of other tasks.
Internet of things and smart sensor systems
A very clear trend in the development of transportation companies is the use of the Internet of Things to collect information about equipment based on a system of sensors.
"It is very important that data comes from many sources and is analyzed immediately. On this basis, we can predict and anticipate possible failures, using so-called predictive maintenance" – explains Jarosław Łukasiewicz from Vetasi.
General Electric applies such solutions in its Boeing 787 – GenX aircraft. The devices built in the engines allow the organization collect and process information concerning conditions in the engine, operating parameters and the condition of its individual mechanical parts, among others During the flight, sensors in the aircraft engines can detect problems, such as by measuring the temperature of exhaust gases, and transmitting the information to both pilots and ground crew.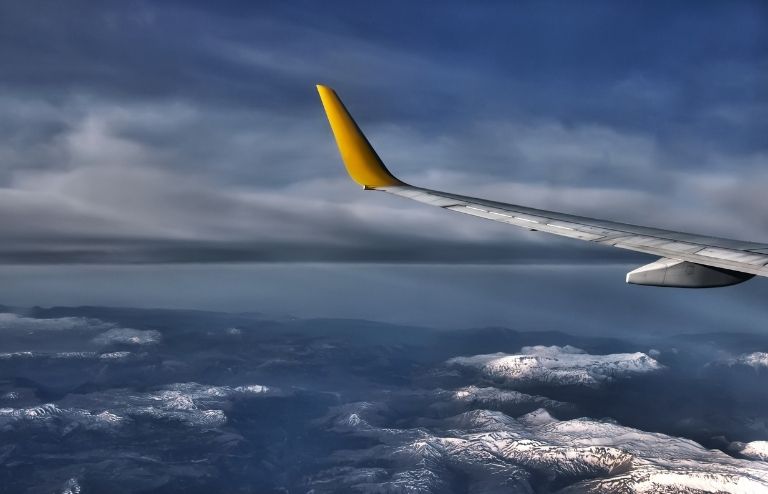 In addition to safety, such solutions also increase cost savings for companies. One aerospace solutions provider has developed a tool that measures fuel consumption and, based on analysis, gently adjusts control flaps to reduce unnecessary drag. Considering how much huge carriers spend on fuel, any saving in this area is worthy of attention.
Railroads are also using modern solutions. The British Rail Telecom network has decided to install sensors both on tracks and in their vicinity, so as to collect information on the need for maintenance of a given section. Additionally, the system is tasked with alerting the company about threats related to landslides or floods. Consequently, it is no longer necessary to send staff to carry out standard inspections. It is enough to analyze the regularly updated data sent via sensors.
Furthermore, such modern systems installed on tracks and trains can locate each vehicle more precisely than previous solutions. As a result, gaps between departing trains can be shorter.
Remote engineers in augmented reality
Another clear development trend in transportation industries is the use of augmented reality and virtual goggles. Thanks to such solutions, employees performing maintenance work can be shown detailed diagrams and instructions, which reduces the number of mistakes and increases work safety.
"Such an inspection can also be remotely monitored by a specialist in the service center, who will be able to suggest the best solution to a less skilled worker sent to the site of the failure. This is the answer to the problem with the availability of employees during the pandemic, but also to staff shortages that occur all the time, including those related to top-level specialists" explains Jarosław Łukasiewicz.
How can we make better use of the resources we have?
"Modern EAM systems allow companies to optimize the use of equipment and infrastructure on many levels, as well as increase the efficiency of their resources. This is possible thanks to the planning and realization of repair works, preventing possible failures and costly downtime. Vetasi specializes, among others, in the implementation of IBM's Maximo tool, which additionally allows for the optimization of costs connected with the purchase and maintenance of enterprise resources" says Paweł Szczęsny – Business Development Manager in IBM Polska, responsible for IBM MAXIMO sales development.
A modern system of maintaining railroad infrastructure allows companies to manage and monitor transport resources in real time, which makes it possible to ensure up to 100% resource availability – from rolling stock, through signalling and power supply to communication. Modern solutions offer special software platforms that collect and analyze data on the technical condition of trains, signaling, barriers, power supply systems, tracks, etc. The collected technical data can be analyzed in conjunction with financial data, allowing for more accurate purchasing decisions.
"During the pandemic, everyone understood how important it is to be able to remotely and comprehensively analyze data on company resources. For various types of carriers, it has become crucial to respond to rapidly changing conditions, and the basis for such action is constantly updated knowledge about available trains or aircraft, and their technical status" – explains Jarosław Łukasiewicz.
Vetasi experts implemented EAM solutions in the Warsaw Fast Urban Railway (SKM). Thanks to new tools, drivers and train managers may, for example, directly and immediately report a defect so that it reaches the appropriate department responsible for rolling stock maintenance. Faster ordering of spare parts and immediate summoning of specialists responsible for repairing a given vehicle element contribute to a reduction in the time needed to eliminate the problem.
Check how modern IT solutions can help in the development of your company too! Feel free to contact us: https://www.vetasi.com/pl.